I recently spoke with a wedding planner and told him I was on a very strict budget. As we were discussing my costs, he started in on "well, your flowers will cost about $6,000. Maybe $3,000-$4,000 if you're lucky." I knew immediately that he and I were not a good match. . .
I plan on DIYing a lot of my wedding. Mainly, because it will help me save money. But, also, because it will allow us to put our own personal touch on our wedding day. Some things I will make, but some things I may have someone else make. I thought about silk flowers, since a good friend of mine used them at her wedding and I didn't even notice! But, I almost feel like going faux in a more obvious, handmade way, can make a very creative and colorful statement. As always, Etsy is a great resource for products and ideas. Here are some of my recent favorite faux flowers!
T
hese are from an Etsy shop called Flower Thyme. The paper blooms are available in a rainbow of colors, and bouquets and arrangements $20-$70. I could even see mixing in some of the paper flowers with real flowers for a mixed media look.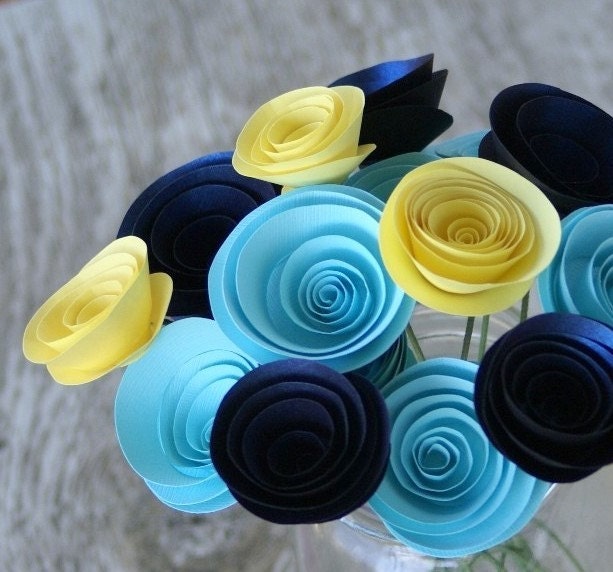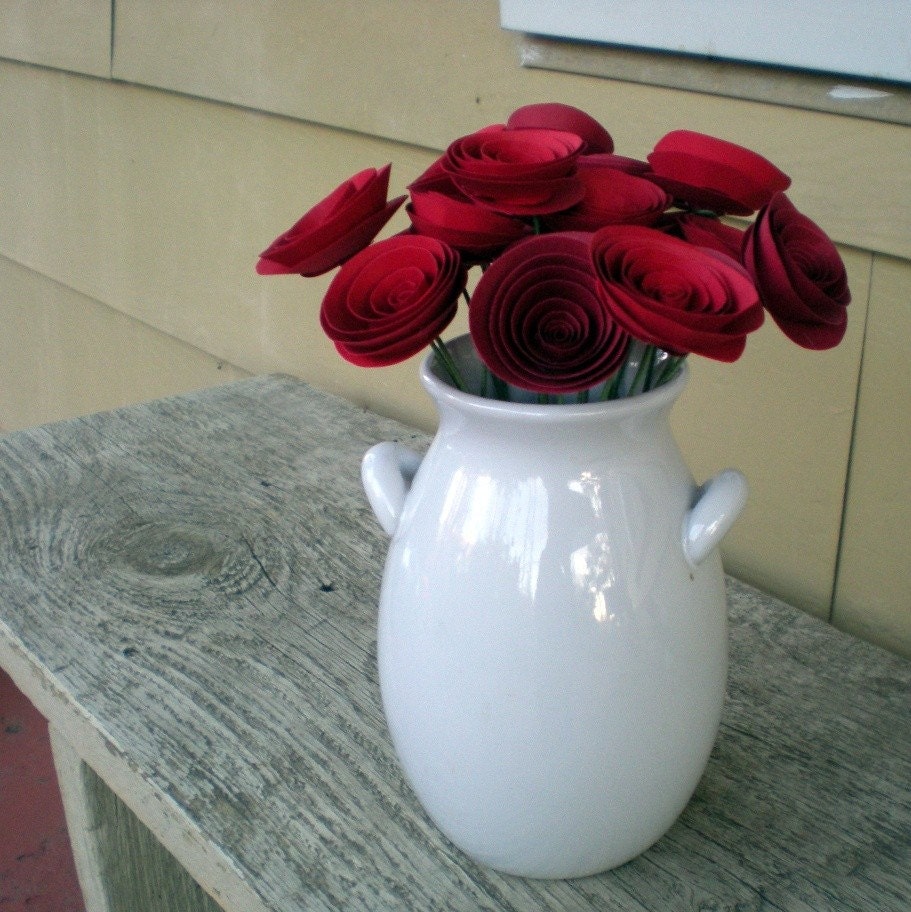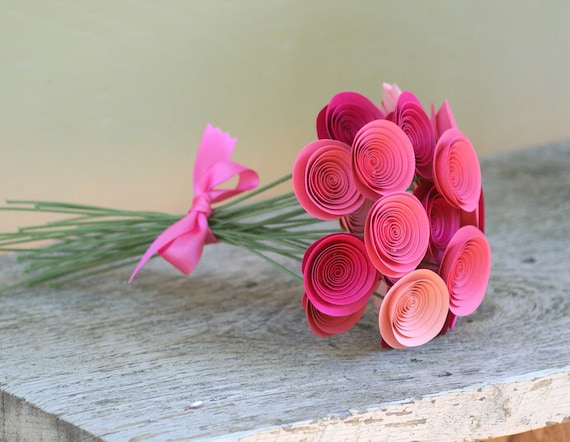 Another faux fav is the shop Handmade Collectibles. These flowers are made of layers of felt and are also available in many colors. Boutineers start at $12 and bouquets go up to $100. So luxe looking, you won't miss real flowers!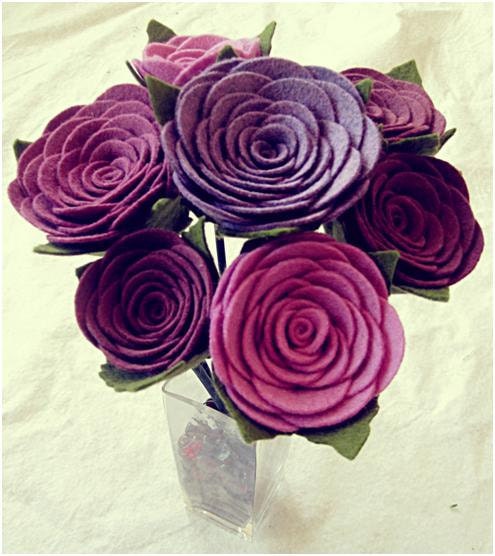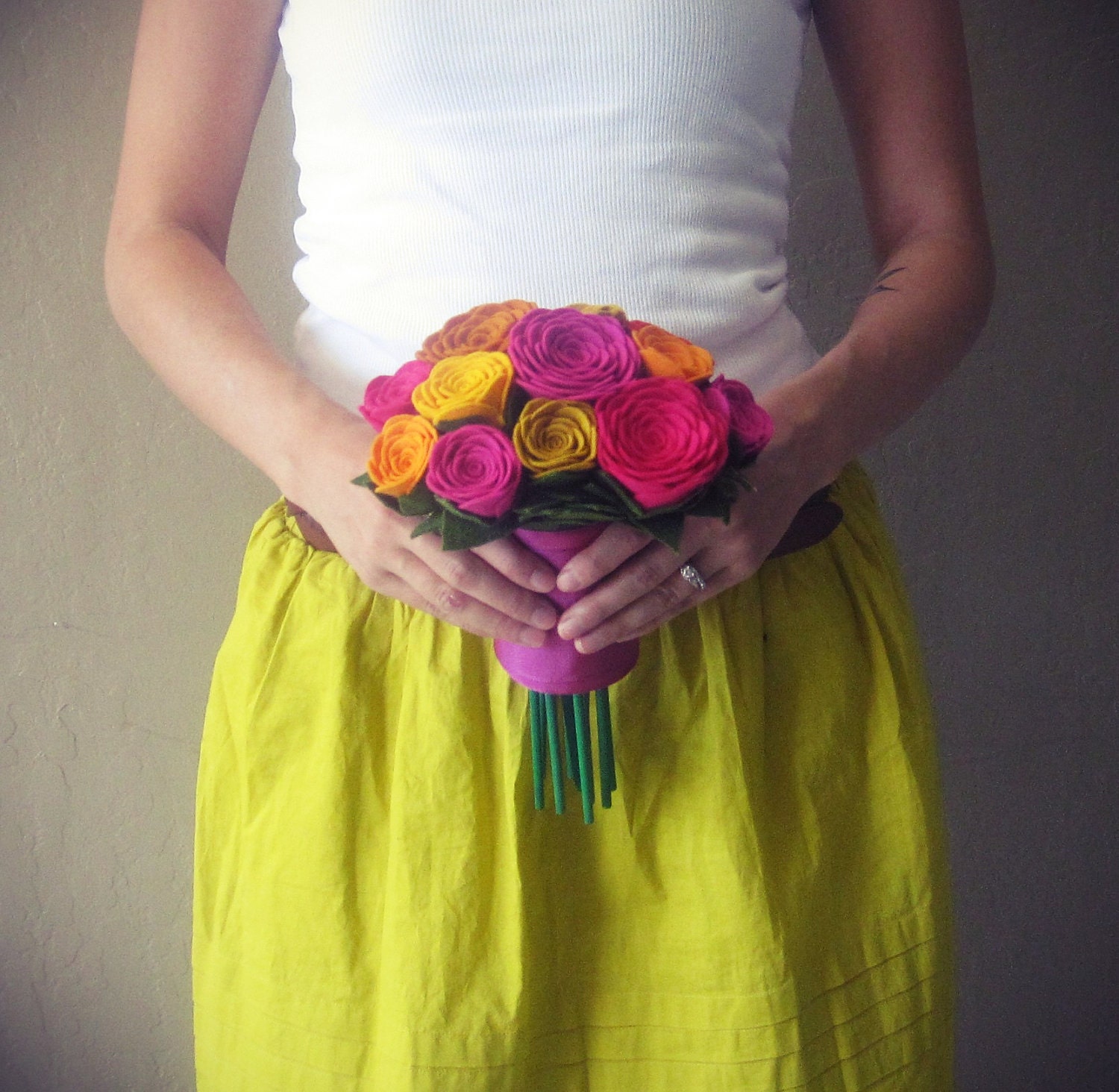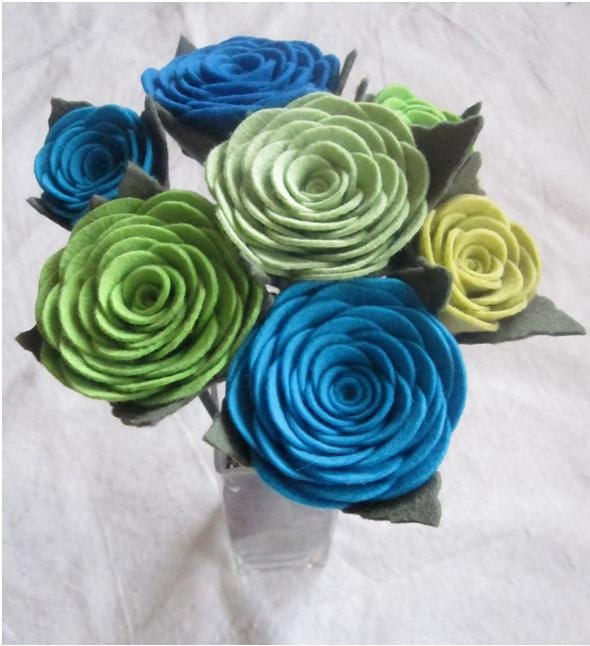 Just two of my current favorites. The prices may not be a huge savings over real blooms- but they will last longer. Also, you can arrange and prepare them ahead of time and not have to worry about them on the day of your wedding. Also, if you're super talented, you may be able to make something similar!